For Appalachian State University's Black Mountain College (BMC) Semester in spring 2018, multiple departments across the university are collaborating with area museums and other venues to host exhibits, lectures and workshops that will highlight the importance of BMC's influence within the Appalachian region's creative, educational and political movements.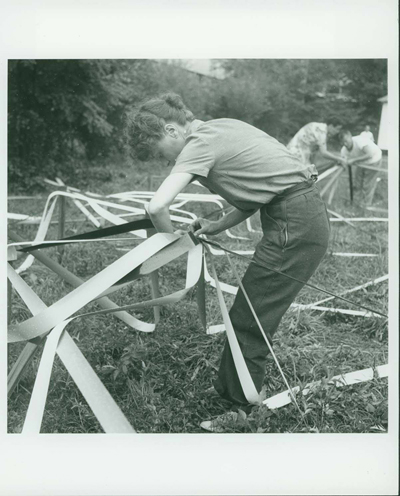 Black Mountain College operated from 1933 to 1957 near Asheville, in North Carolina's rural Swannanoa Valley, and was an early leader of progressive, experimental education in the 20th century.
Led by the Center for Appalachian Studies, Professor of Creative Writing and North Carolina Poet Laureate Emeritus Joseph Bathanti and the Turchin Center for the Visual Arts, and with support from the College of Arts and Sciences and Academic Affairs, the Black Mountain College Semester in spring 2018 addresses the legacy of BMC through three interrelated projects:
a multisited exhibition series;
a special Black Mountain College issue of Appalachian Journal guest edited by Joseph Bathanti, in collaboration with Appalachian Journal Editor-in-Chief Sandra Ballard and Savannah Paige Murray, featuring prominent voices associated with BMC;
and a multipurpose digital timeline containing a museum guide, original scholarly resources, and curricular materials designed for North Carolina schools.
A semester-long series of lectures, readings, workshops, film screenings and special courses on Black Mountain College invite public education and academic inquiry, extended by web streaming and online archiving. Importantly, a cross section of students and faculty at Appalachian will contribute to the project's research and exhibition assets in the mold of collaborative learning at BMC.
Information on upcoming events can be found here.
The Center for Appalachian Studies is hosting a Black Mountain College Fellows program, featuring courses from distinguished faculty focusing on Black Mountain College topics. Students interested in learning more about Black Mountain College and eligible to take courses in their home departments should consider the following courses: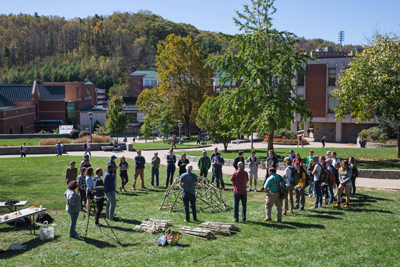 CI 4830: Media Literacy
CI 3536: STEAM Build It!
DAN 3435: Dance History in the Modern Era
TEC 4748: Architectural Design Studio IV
ART 4012: Exhibitions Practicum
ANT 4275: Experimental Ethnography
ART 4040: Art, Nature, and Black Mountain College
CI 2010: Narrative, New Media and Gaming
For more information contact BlackMountainCollegeASU@gmail.com and follow us instagram and twitter (links below!).