Resources
Resources from the W.L. Eury Appalachian Collection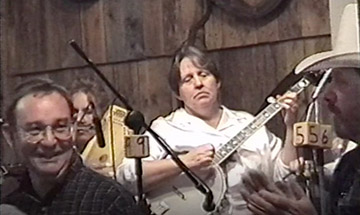 William R. and John W. Turner Concert and Dance Videos, circa 1980s and 1990s (hosted by DigitalNC)
Collection of 189 video tapes recorded by William R. Turner, Jr. of concerts and dances at locations in North Carolina, Tennessee, and Virginia. The collection consists of videos of dances and concerts shot by William R. Turner, featuring Old-Time and Bluegrass music in North Carolina, Tennessee, and Virginia. Performers include Doc Watson, Dry Branch Fire Squad, and the Lewis Family as well as noted regional string band musicians and groups including Larry Sigmon and Barbara Poole, the Whitetop Mountain Band, the Grayson Highlands String Band, Oldtime Tradition, and the Appalachian Mountain Girls. The tapes were stored in the private collection of William's son, John W. Turner, a flatfoot dancer and square dance caller who also attended the events, until being donated to the W.L. Eury Appalachian Collection in 2014.
A research aid on Appalachian dance styles by Shawn Terrell, Appalachian Studies M.A. Graduate, 2015.
Web Resources
Talking Feet (1987 film, courtesy of FolkStreams.net)
Talking Feet is the first documentary to feature flatfoot, buck, hoedown, and rural tap dancing, the styles of solo Southern dancing which are a companion to traditional old-time music and on which modern clog dancing is based. Featuring 24 traditional dancers videotaped on location in West Virginia, Kentucky, Virginia, and North Carolina. Directed by Mike Seeger.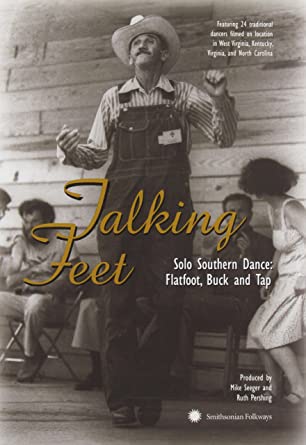 Tap Dance in America: A Short History (Library of Congress)