Performers
Allison Duvall - Irish Dance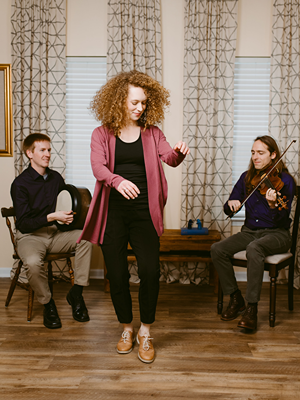 Allison Duvall is a champion Irish dancer, certified Irish dance teacher, and choreographer, and director of the McTeggart School of Irish Dance location in Lexington, KY (www.kyirishdancers.org). She specializes in Irish traditional and modern step dancing, ceili dancing, and modern figure choreographies, as well as set dancing and sean-nós, or "old-style," Irish dancing.
She grew up Irish dancing under the instruction of Maureen McTeggart Hall, a native of Cork, Ireland, and one of the pioneers and evangelists of Irish step dancing in North America. As a competitive Irish step dancer under Mrs. Hall's tutelage, Allison placed 8th at Mid-America Oireachtasi (Irish Dance Championships) in 2010 and 2011, qualifying and going on to compete at the World Championships in Dublin in 2011 and Belfast in 2012.
She passed her teacher's certification exam through An Coimisiun le Rinci Gaelacha, the Irish Dancing Commission based in Dublin, in 2013. In 2022, she received her Master of Arts in Irish Dance Studies from the University of Limerick. Her master's thesis focused on how the Conradh na Gaeilge's (Gaelic League) early feiseanna (Irish dance and music competitions) functioned as rituals of performative nationalism.
When not dancing, Allison serves as Senior Manager for Church Relations & Engagement for Episcopal Migration Ministries, the refugee resettlement and migration ministry of The Episcopal Church. She resides in Lexington, KY with her husband, Clay.
Madison Shepherd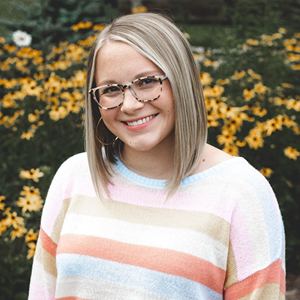 Madison has been dancing since early childhood and has quickly become one of the most
familiar names in the industry in this part of North Carolina. At the age of three, she began
taking clogging lessons through a local team. When she was ten the began playing banjo and was
quickly introduced to fiddlers conventions and bluegrass and old-time music. It was through this
that she learned about flatfooting and buck dancing and quickly took hold to it, developing her
own style of mixing both clogging and flatfooting together. It was then that she began competing
in both clawhammer banjo and flatfooting and has since earned over eighty ribbons in
competitions. Madison has also taught clawhammer banjo for the Junior Appalachian Musican's program
for six years.
Khalid Abdul N'Faly Saleem - African Dance
Linda Block - Appalachian percussive dance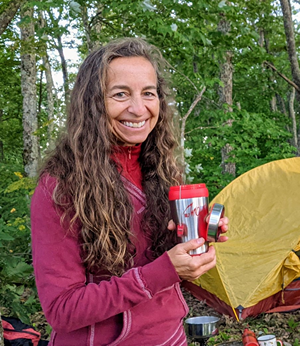 Linda Block teaches all levels of Appalachian Clogging/Flat Foot classes for adults, seniors, and elementary students in group lessons, privately, and through Air BnB Experiences. She has worked as an instructor at the John C. Campbell Folk School (Brasstown, NC), the Handmade Music School (Floyd. VA), and has performed with numerous Appalachian Clogging teams and occasionally as a busker on the streets of Asheville, NC. Linda currently dances with the infamous Green Grass Cloggers (since 2009) which takes her to festivals throughout western North Carolina and east Tennessee to perform and teach. Over the years, she has placed 1st or 2nd in numerous solo clogging competitions. Linda also created clogging choreography for western North Carolina author Kiesa Kay's original play, Love Makes a Home (2018).
As a career Environmental Educator, Linda prides herself in her interactive and varied teaching style and receives high praise from her students. She passes her life-long passion for dance to those with whom she has the privilege to interact.
All of Linda's performances and many of her classes are to live old-time dance music that evolved in the Appalachian mountains. The driving tempos inspire her onto her wooden step-a-tune for free-style improvisational dancing. The intricate musical rhythms are her focus as she becomes the accompanying percussionist.
Linda's early clogging teachers were Bob Dalsemer, who went on to direct the dance programs at the John C. Campbell Folk School, Tom Hines from Virginia, and Eileen Carson (previous Green Grass Clogger). She quickly joined Crabtown Cloggers (~1984-1986), then Cub Hill Cloggers (1985-1995), and The Stump Jumpers (~1994). The Cub Hill Cloggers, which started in 1975, was one of the very early off-shoot groups of the Green Grass Cloggers and used many of the steps and types of choreography developed by (and sometimes named after) the members of that original team. Most of her growth as a dancer came through the folk process of watching, imitating and questioning older dancers at rehearsals, dances, and the many festivals she attended.
Linda's dance and music habit started over 38 years ago with Israeli, Contra, and Square dance. Her repertoire soon grew to include the varied rhythms of International Folk Dance, Clogging, Scandinavian Dance, Swing/Lindy Hop, Zydeco, Cajun, Country, and Salsa. In addition to clogging, she has performed with the Keren Ohr Israeli Dance Troup, Penn State International Dance Troupe, Undecided String Band, Jazz Action Figures (Lindy), and on the streets as a busker. She placed 3rd in zydeco dance at the SW Louisiana Zydeco Music Festival.
Linda was recently recognized as a Blue Ridge National Heritage Area Traditional Artist.
Jackson Cunningham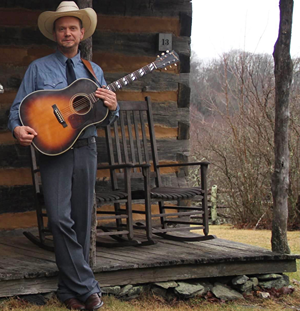 Learning from a young age Jackson Cunningham has played traditional music most of his life and has been in many traditional bluegrass and old time bands over the years, He currently plays guitar and sings in the SW Virginia based band "Nobody's Business".
He has toured nationally with the NCTA on The Crooked Road's Mountain Music Tour, performed at The National Folk Festivals in Butte, MT, Greensboro, NC, Lowell, MA, Richmond, VA, and many Virginia Foundation for the Humanities events. Jackson has also toured extensively internationally, performing and participating in workshops in Australia, Canada, New Zealand and the UK.
Jackson is an accomplished traditional instrument maker, learning his craft from many local luthiers, he builds vintage style guitars and custom fiddles and banjos for customers all around the world.
Rodney Sutton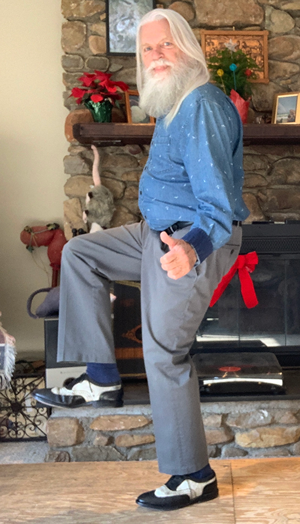 For over 50 years, Rodney Sutton has arguably taught more folks the basics of clogging and flatfooting than any other dancer! He was a member of the two-time World Champion Green Grass Cloggers from 1972-1979 and again from 1990 until the present. Rodney was the director of the GGC's from 1977-79, during the period when they became a professional touring dance company. In 1979, he co-founded the Fiddle Puppets (now known as Footworks) and severed as their road manger and a principal dancer for 11 years. During his time with the GGC's and FP's, Rodney danced and taught workshops at nearly every major folk festival in the US and Canada, and he also toured internationally!
Upon his moving back south to Asheville, NC in 1989, Rodney was selected to participate in the prestigious North Carolina Visiting Artist Program. From 1989-1991 at McDowell Community College and then from 1991-1993 at Haywood Community College, Rodney led months-long workshops teaching the 3rd, 4th and 5th graders in these counties how to clog!
Rodney has taught clogging and flatfooting classes at many of the United States' week-long summer camps, such as the Swannanoa Gathering, Pinewoods, Augusta Heritage Workshops, Fiddle Head, and Ashokan Southern Week! During the pandemic, Rodney taught his "Get Your Kicks Clogging" classes on Zoom to people around the world.
As the 2012 recipient of Asheville's Folk Heritage Committee's Sam Queen Award, Rodney has found no lack of motivation to keep his feet moving. As part of thefirst-ever South Arts Folk and Traditional Master Artist Fellowship cohort, Rodney spent the month of September 2019 in Ireland exploring the roots of his flatfoot style by learning from Sean-nós dancers in Ireland who share his passion for preserving, performing, and passing down their vibrant step-dance traditions. Then in July of 2021, Rodney was selected to participate in the "In These Mountains" mentor/apprenticeship grant, teaching famous flatfoot steps he learned from one of his mentors, Willard Watson Sr., to Willard Sr.'s great-grandson, Willard Watson III.
In January 2022, it was announced that Rodney Clay Sutton was selected as a member of the Blue Ridge Music Hall of Fame's class of 2022!
Rodney continues to teach locally, online, and nationally at workshops and festivals. He currently is an adjunct professor in the East Tennessee State University Bluegrass, Old-time and Country Music Studies program.
Rodney prides himself on being able to teach anyone who can walk how to do clogging and flatfoot dance steps that will turn them into percussive dancers and allow them to be a foot drummer to any kind of music!
He can be reached on the web at https://rodneyclaysutton.com/
Cara Hagan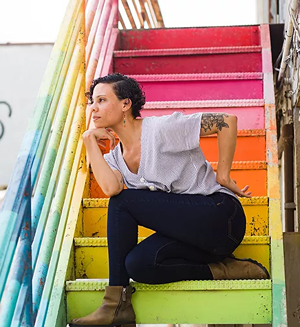 Cara Hagan is a mover, maker, writer, curator, champion of just communities, and a dreamer. Hagan's adventures take place as live performance, on screen, as installation, on the page, and in collaboration with others in a multitude of contexts. In recent years, Hagan and her work have traveled to such gatherings as the Performática Festival in Cholula, Mexico, the Conference on Geopoetics in Edinburgh, Scotland, the Loikka Dance Film Festival in Helsinki, Finland, the Taos Poetry Festival in Taos, New Mexico, and to the Dance on Camera Festival in New York City. Extended residencies have taken place at Thirak India in Jaipur, India, Playa Summer Lake in the dynamic outback of Oregon, Roehampton University in London, the University of Colorado at Boulder, and the University of North Carolina, School of the Arts.
Aaron Ratcliffe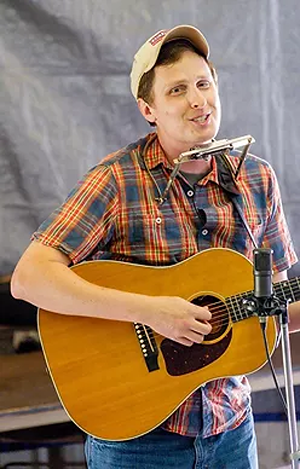 Aaron Ratcliffe hails from Big Stomp Mountain in Haywood County, NC where his family has lived for 7 generations. He began dancing as a youth at events such as the Waynesville Street Dances, Asheville's Shindig on the Green and The Mountain Dance and Folk Festival. Since 2005 he has called old-time square dances for public and private events across the Southeast. He danced with the Cane Creek Cloggers of Chapel Hill, NC from 2003-2011 and has performed and taught dance workshops across the Southeast. He has won prizes for flatfoot dancing at fiddlers' conventions in North Carolina, Virginia, and Tennessee. He is now on faculty at Appalachian State University and lives in Boone, NC.
Gordy Hinners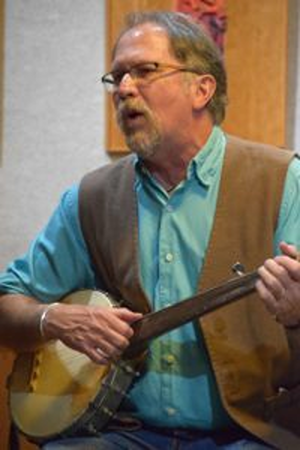 After learning the banjo from his brother-in-law in the early 1970s, Gordy Hinners arrived in western North Carolina in 1980, following his love of oldtime music and dance. An early member of the Green Grass Cloggers, and the banjo player since 1982 for the New Southern Ramblers, Hinners is a highly respected clogger, flatfoot dancer, and oldtime stringband musician.
He has performed throughout the world with musical and dance groups at such venues as the Kennedy Center, Smithsonian Folklife Festival, State Department tours of South America and Spain, major folk festivals, and at numerous concerts in the US and abroad.
Hinners has won many contests in both dancing and music, including first place in the highly competitive flatfooting contest at the Appalachian Stringband Festival at Clifftop and at the Mount Airy Fiddlers' Convention several times. He has won numerous prizes on banjo as well.
John Turner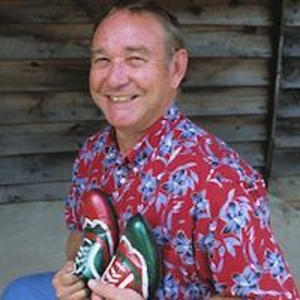 John Turner grew up in Gaston County, North Carolina and has been flatfoot dancing for more than a decade. As a dancer John has competed at several fiddlers' conventions and has won several prizes, including first place in the flatfoot competition at the 2006 Laurel Bloomery Fiddlers Convention in Tennessee.
He has given demonstrations on flatfoot dancing at Appalachian State University and at MerleFest.
Todd Wright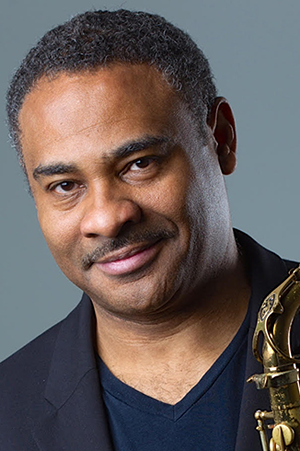 Todd Wright has a Bachelor of Music Degree from Pikeville College and Master of Music and Education Specialist Degrees from Appalachian State University. He also has a Master of Music degree in Jazz Studies from the University of South Florida. He is in demand as a saxophonist and often serves as a clinician leading workshops of jazz improvisation. In addition, Wright adjudicates at contests and festivals. He also leads lectures on jazz history.
As a studio musician, Wright can be heard on numerous recordings. His own debut recording, Begonia, was released in 1995. Wright was chosen for the Outstanding Teacher Award in the School of Music for the 1996-1997 school year. In 1998, he was presented with the prestigious Aegis Community Service Award by the Appalachian Black Faculty and Staff Council. In addition, the North Carolina Arts Council awarded Wright with a music fellowship in recognition of original compositions by North Carolina jazz composers.
Arvill Scott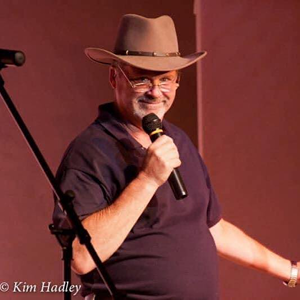 Arvill Scott began playing old time music in a band called The Walnut Hill Band in the late 1980s. The band played regularly for dances in northwest NC and Southwest VA. Arvill learned an Appalachian mountain style of square dance from an older caller named Hubby StClair. The Virginia Reel dance was very popular and he usually included a "broom dance" and "Paul Jones" (mixer style) dance. In 1987 Arvill started the Mountain Music Jamboree. It operated for 24 years presenting the area's music and dance to thousands of visitors as well as to younger generations. Bluegrass and Old time music was always featured. Arvill now calls dances for all kinds of occasions around the area.
Phil Jamison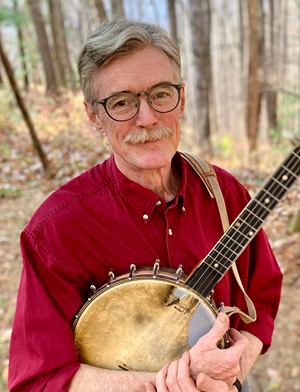 Phil Jamison is nationally known as a dance caller, old-time musician, flatfoot dancer, and scholar of traditional Appalachian dance. He has called dances, performed, and taught at music festivals and dance events throughout the U.S. and overseas since the early 1970s, including over forty years as a member of the Green Grass Cloggers. His flatfoot dancing was featured in the film, Songcatcher, for which he also served as Traditional Dance consultant.
Over the last thirty years, Jamison has done extensive research in the area of Appalachian dance, and his book Hoedowns, Reels, and Frolics: Roots and Branches of Southern Appalachian Dance (University of Illinois Press, 2015) tells the story behind the square dances, step dances, reels, and other forms of dance practiced in southern Appalachia.
A 2017 inductee to the Blue Ridge Music Hall of Fame, Phil teaches Appalachian music and dance at Warren Wilson College, in Asheville, North Carolina, where for twenty-five years, he served as coordinator of the Old-Time Music and Dance Week at the Swannanoa Gathering.
Jeremy Wade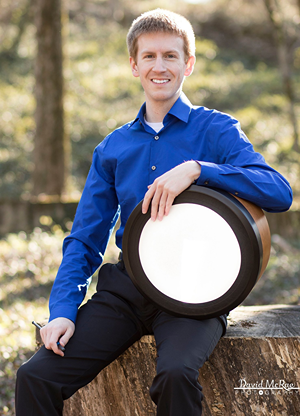 Jeremy Wade is a dynamic educator, composer, and performer based in the Central Kentucky area. He has served as the Director of Percussion for Clark County Public Schools (KY) since 2016, and at Lexington Christian Academy since 2008. He teaches beginning dance and bodhrán for the Kentucky McTeggart Irish Dancers (KMID), and is Co-Director of the Kentucky Irish Music Academy (KIMA). In addition to providing class/ private instruction, he is an active clinician, presenting workshops at universities and Irish music festivals throughout the Ohio Valley.
Jeremy plays bodhrán as a part of the Kentucky-based trad duo, Set Course (with Justin Bridges), and regularly performs alongside Liam's Fancy and world-renowned flautist, John Skelton. He studies Irish dance with KMID (6-time Mid-America Oireachtas Céilí Champions) and performs as a member of their faculty dance company. In addition, his playing can often be heard at local feiseanna, where he serves as an accompanist for competitive Irish dancers.
Jeremy regularly travels to Ireland to hone his skills. He is a veteran of Craiceann: The Bodhrán Summer School which is located on Inis Oírr off the coast of Galway and has participated in online iterations of Búla Buzz on several occasions. These events feature an unparalleled lineup of instructors, including such musicians as Colm Phelan, Robbie Walsh, and Cormac Byrne.
Outside of traditional music, Jeremy's performance experience ranges from orchestral percussion to jazz drum set. He currently serves as the drummer for Family Worship Center and Tates Creek Christian Church, and is a member of the Central Kentucky Concert Band. A seasoned musical theater veteran, Jeremy performs in the pit orchestras for several local productions each year. Additionally, he has a strong background in the marching arts, formerly playing timpani/ snare with some of the nation's most competitive marching bands, indoor drumlines, and drum & bugle corps.
Jeremy Wade resides in Lexington, KY, and is a member of the Percussive Arts Society. He graduated Summa Cum Laude with a B.A. in Telecommunications from the University of Kentucky with an emphasis on audio and video production and is currently completing a Master of Arts in Teaching from the University of the Cumberlands.
Tommy DeFrantz - Tap
Tommy DeFrantz is a Professor of Dance, African and African American Studies, Theater Studies, and Gender, Sexuality, and Feminist Studies at Duke University. He directs SLIPPAGE: Performance, Culture, Technology - a research group that explores emerging technology in live performance applications. In 2017, he received the Outstanding Research in Dance award from the Congress of Research in Dance. He has taught at the American Dance Festival, ImpuseTanz, and the New Waves Dance Institute, as well as at MIT, Stanford, Yale, NYU, Hampshire College, and the University of Nice. He has chaired the Program in Women's Studies at MIT; the Department of African and African American Studies at Duke, and acted as Director of Graduate Studies for Dance and African and African American Studies. He served as President for the Society of Dance History Scholars and has acted as a consultant for the Smithsonian African American Museum.
Sherone Price - African Dance
Raven Rock Dancers - Cherokee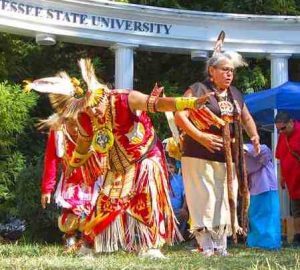 Biography of the Raven Rock Dancers by Bernice Bottchenbaugh
As the 5th child of 10, I was participating in the social dances of the Cherokee
people which were taught to me by the late Walker Calhoun who was my Dad.
While my mother, Evelyn would be busy cooking or cleaning my dad took us
outside to the yard and kept us occupied with the dances. Years later I realized
that he kept us busy while mom did her chores. He took us in the woods a lot and
taught us different herbs to use for medicines.
The schools and museums and different events learned what we were doing and
asked us to perform and educate some of our culture so the people learned a
little bit of our culture. After getting known for his teachings and knowledge he
received several awards He produced two CD's of his music which are on ITunes to
continue his songs and education.
We learned arts and crafts from our mom and dad which we teach, share and sell
Our family continues the spiritual dances and ceremonies also, which we are not
allowed to share this part of our culture to the public.
My three children continue to keep these teachings alive and share them when
asked.
Cole Mountain Cloggers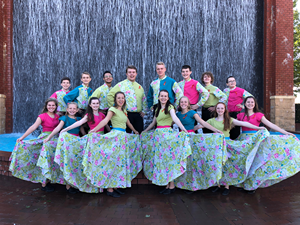 The Cole Mountain Cloggers are a youth dance team with members ranging in age from 12 to 21 preserving our appalachian heritage of traditional Smooth Mountain Dance and Southern Appalachian Freestyle Clogging. They have members from five Western North Carolina counties including Buncombe, Henderson, Madison, Mitchell, and Yancy counties.
The Cole Mountain Cloggers are eleven time state champions and have had numerous opportunities to perform throughout the Southeast including: The Mountain Dance & Folk Festival, Bascom Lamar Lunsford Festival, Shindig On The Green, Smoky Mountain Festival, Bluff Mountain Festival, Fiddler's Grove, NC State Fair Folk Festival, NC Mountain State Fair Folk Festival, Disney World, Biltmore Estate, Grove Park Inn, Charlotte Speedway and many, many others.
"Keeping A Mountain Tradition Thriving" is their motto. The team is proud to represent Western North Carolina and the dance that originated at the Mountain Dance and Folk Festival in Asheville. These talented young dancers put great energy, enthusiasm and showmanship into their performance, and realize the importance of Keeping our Mountain Tradition Thriving.
Green Grass Cloggers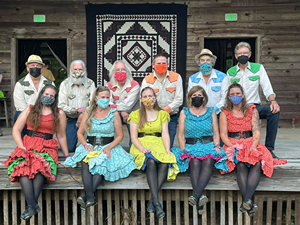 The Green Grass Cloggers celebrated their 50th Anniversary in 2021, and thanks to online dance practices and masking when in person, they have been able to continue dancing through the pandemic. Formed among college students in Greenville, NC, the group created distinctive choreography by combining square dance figures with original and traditional percussive steps. The resulting dance style influenced performance clogging teams around the world when the original 1970s group and later the 1980s touring portion of the group traveled extensively to folk festivals across the US and Canada and to several international events. Today, the group includes dancers based in Greenville and Asheville, NC, who combine their talents whenever possible to provide lively performances with colorful calico flying to peppy old-time or bluegrass music.
Recent recognitions for the Green Grass Cloggers include Western Carolina University's 2008 Mountain Heritage Award, the Charlotte Folk Society's 2011 Folk Heritage Award, a 2012 Community Traditions Award from the North Carolina Folklore Society, and in 2014, induction into the Blue Ridge Music Hall of Fame and America's Clogging Hall of Fame.
http://www.greengrasscloggers.com/
Brandon Holder
Emily Daughtridge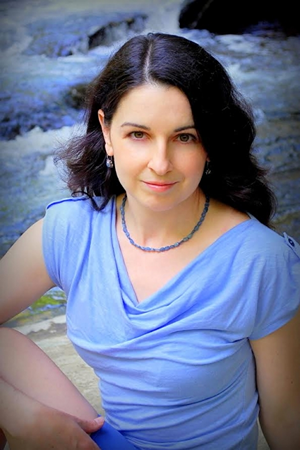 Emily Daughtridge is a Professor of Dance Studies at Appalachian State University. She earned her M.F.A. in Dance Performance from The Ohio State University and B.F.A. in Choreography and Performance, B.A. in Studio Art, and minor in Art History from the University of North Carolina at Greensboro. She is a certified, registered yoga teacher by the national organization, Yoga Alliance.
She co-founded and teaches a cross-disciplinary, short-term, study abroad program to Cuba, Rhythm and Revolution, and has since offered the program through the ASU Honors College. She is a recipient of ASU's College of Fine and Applied Arts Outstanding Teaching Award. Her choreographic works have been presented at venues across North Carolina, in Kentucky, and in New York.
Emily danced as a professional member with both the Jan Van Dyke Dance Group and the John Gamble Dance Theater for over five years and has continued to perform and collaborate with a variety of independent artists regionally, nationally and internationally.
Rebecca Keeter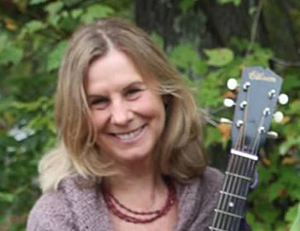 Dancer, dance instructor, and old-time musician Rebecca Keeter has travelled the world studying and participating in folk dances, and she is an expert on southern Appalachian flatfoot, clogging, and group dancing styles. Rebecca has been an active member of the North Carolina clogging and old-time music communities since the 1970s, particularly in Avery and Watauga counties where she makes her home.
Rebecca spent many years as an Artist in Residence, teaching dance and movement throughout western North Carolina. She taught dance in Caldwell County Schools and was named Dance Educator of the Year by the North Carolina Department of Instruction. At Appalachian State University, she teaches course on folk dances from around the world and specializes in Appalachian clogging.
Willard Watson III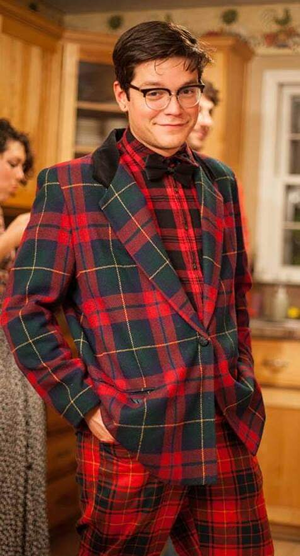 Willard Watson III is the Program and Outreach Director at the Blowing Rock Art and History Museum. In this position, he aims to present the rich culture and heritage of Southern Appalachia to the museum's audiences. Willard organizes regularly scheduled museum programs and has also curated a number of community-focused exhibits. His museum work has nourished Willard's passion for community building and cultural preservation through the creative arts, using the museum as a platform to bring people together and inspire positive change in the community.
Justin Bonar-Bridges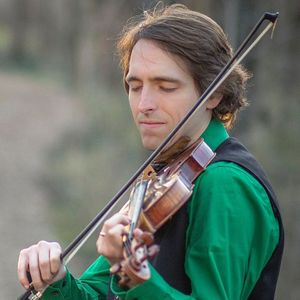 Justin Bonar-Bridges is an award winning instructor, performer, and recording artist whose in-depth knowledge of mid-century Irish fiddling has kept him in high demand for over two decades. Having learned directly from several of the tradition's most celebrated masters, his passion for teaching ensures that specific styles of traditional Irish fiddle playing, including West Clare and Sliabh Luchra fiddling, will live on in future generations. Recognized by the Kentucky Arts Council as a master traditional artist, he is currently co-director of the Kentucky Irish Music Academy
Hasee Ciaccio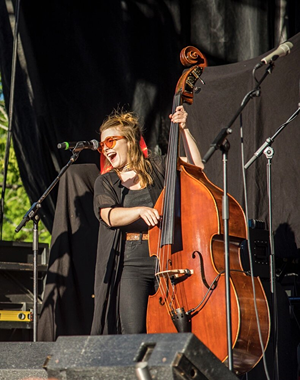 Hasee Ciacco is a performer, maker, and educator residing in Cove Creek, NC. Born and raised on the Low Country coast of Myrtle Beach, South Carolina, she made her way to the Mountain South in 2010 to study traditional Appalachian music and culture at East Tennessee State University. Hasee drives the upright bass with honed skill and conviction well beyond her years, moving listeners at festivals, intimate venues, and concert halls alike.
Since 2018, she has been touring with Laurie Lewis and The Right Hands. Since 2019, she has been touring with bluegrass band Sister Sadie. During Hasee's time with Sister Sadie, the band has regularly appeared on Nashville's own "The Grand Ole Opry", and has taken home various International Bluegrass Music Association Awards, including "Entertainer of the Year" in 2020, the industry's highest honor, which had never previously been awarded to an all female group. Her debut album "HAY" was released in Fall of 2018, featuring traditional stringband music and top performers of the Old-Time realm.
The Heel Raisers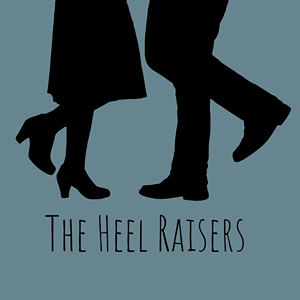 The Heel Raisers are an old time Appalachian string band available for concerts, dances, and parties. They play old time fiddle tunes with powerful vocals and unstoppable drive!