International Participants
The International Mountain Studies Symposium takes place on Tuesday, March 12, 2019 on the 4th floor of Plemmons Student Union. It is free and open to the public.
---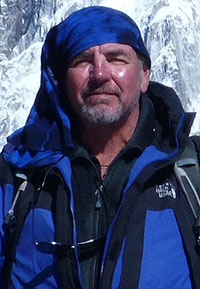 Alton C. Byers, senior research associate and visiting faculty (2019-2020), Institute of Arctic and Alpine Research, University of Colorado, Boulder
Byers received his Ph.D. in Geography from the University of Colorado at Boulder in 1987, focusing on historical and contemporary landscape change in the Sagarmatha (Mt. Everest) National Park of Nepal. Between 1990 and 2015 he worked for The Mountain Institute (TMI) in a range of capacities that included Environmental Advisor (all programs), Co-Manager of the Makalu-Barun National Park (Nepal), Founder/Director of Andean Programs, Director of Appalachian Programs, and Founder/Director of Research and Exploration Programs. In 2015 he joined the Institute for Arctic and Alpine Research (INSTAAR) at the University of Colorado at Boulder as Senior Research Associate and Faculty. He currently spends between three and six months per year conducting field work in remote mountain regions of Nepal, dividing his remaining time between writing and organic gardening at his home in the Allegheny Mountains of West Virginia. Byers has published widely on a range of scientific and popular topics related to high mountain environments and people, and is an author and co-editor of Mountain Geography: Human and Physical Dimensions (University of California Press at Berkeley, 2013). His awards include the Sir Edmund Hillary Mountain Legacy Medal; David Brower Award for Conservation; Distinguished Career Award from Association of American Geographers; Ecosystem Stewardship Award from The Nature Conservancy; and an Honorary Lifetime Membership in the Nepal Geographical Society.
Symposium presentation: Conservation and Restoration of Alpine Ecosystems in the Nepal Himalaya: New Challenges for the 21st Century (9:30-10:45 AM, Parkway Ballroom 420)

Alpine ecosystems throughout the world have been heavily impacted by human activities, especially during the past 20 to 30 years with the exponential growth of mountaineering, trekking, and adventure tourism to remote mountain regions. The most common impacts have included the removal of slow-growing alpine shrubs and cushion plants by lodge owners, porters, and climbing/trekking parties for use as fuel, with associated accelerations in soil loss and decreased slope stability. Other forms of disturbance include turf cutting; increased numbers of pack animals to cater to tourists; accelerated water-borne health hazards due to improper human waste disposal; and the growing presence of landfills and human waste disposal pits in the vicinity of villages along the main trekking routes. More recently, the harvesting of the highly valuable "caterpillar fungus" yartsu gunbu (Ophiocordyceps sinensis) by thousands of collectors annually has caused high levels of disturbance to alpine ecosystems throughout the High Himalaya. The presentation will trace Byers' work over the years to better understand the causes of alpine degradation; engagement with local communities to protect and restore their alpine environments; and ongoing research to better understand the contemporary impacts of new markets, globalisation, and human and solid waste management in even the most remote of Nepal's high mountain alpine ecosystems.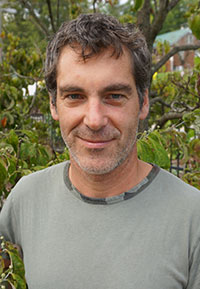 Christian Quendler, associate professor, American studies, University of Innsbruck
Quendler is the author of three monographs, most recently The Camera-Eye Metaphor in Cinema (Routledge 2017), and numerous articles in literary, media, and cultural studies. His current project examines the history of mountain films from transnational and media-ecological perspectives. He received grants and fellowships from the Austrian Academy of Science and the National Humanities Center and was a visiting lecturer and scholar at the University of Chicago, Northwestern University, Notre Dame University, the University of Alberta, and most recently a Botstiber-Fulbright Visiting Professor of Austrian-American Studies at Appalachian State University.
Symposium presentation: Relocating and Delocating Mountains in Silent Classical Cinema (11:00 AM - 12:15 PM, Parkway Ballroom 420)

Classical mountain movies are often seen through national frames that invest mountains as national emblems and/or internal others. Following Siegfried Kracauer's influential critique, German and Austrian mountain films of the 1920s are predominately regarded as a harbinger of national socialist aesthetics. By contrast, Appalachian mountain films are often seen as projections of national others. While the Western became the national epic of a glorious past that never happened, Appalachian mountain movies became a backwood fantasy of a primitive past in the present. This presentation revises such national readings by examining a series of strategies in early and classical mountain films that re- and delocate national paradigms of reception. I will argue that reviewing international and transnational dimensions of classical mountain-film culture helps us to get a better understanding of what is at stake in current global(ized) visions of mountains.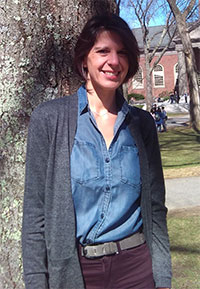 Frédérique Spill, associate professor, American literature, University of Picardy Jules Verne, France
Spill supervises the research group EA4295 CORPUS, which specializes in the study of languages and memory in English-speaking countries. She is the author of L'Idiotie dans l'œuvre de William Faulkner (PSN, 2009). She contributed to Critical Insights: The Sound and the Fury (Salem Press, 2014), to Faulkner at Fifty: Tutors and Tyros (Cambridge Scholars Publishing, 2014) and co-edited The Wagon Moves: New Essays on As I Lay Dying (L'Harmattan, 2018). Her publications include articles in French and in English on various 20th and 21st century American authors, including Willa Cather, William Faulkner, Flannery O'Connor, Robert Penn Warren, Cormac McCarthy, Richard Ford, Jonathan Safran Foer, Nicole Krauss, Toni Morisson, Russell Banks, etc. For the past five years her research and publications have mainly been focusing on the work of Appalachian novelist, short story writer and poet Ron Rash. She contributed to Conversations with Ron Rash (UP Mississippi, 2017) and to Summoning the Dead (South Carolina UP, 2018). Her monograph, The Radiance of Small Things in Ron Rash's Writing, published by SCUP, will come out next fall.

Symposium presentation: Saying the Mountains with a Poem: Ron Rash's Appalachia (11:00 AM-12:15 PM, Linn Cove 413)

How does Ron Rash, a poet whose poetics is reputed for its sparseness and its concision, include mountain ranges, their fauna, their flora, their history and folklore, within his tight lines? What is the strange alchemy thanks to which he encompasses extreme vastness and variety within brief vignettes of life up there? How does he manage to condense and distill the spirit of the place? Through the reading and scrutiny of a few poems borrowed from Ron Rash's four collections of poems, Eureka Mill (1998), Among the Believers (2000), Raising the Dead (2002) and Waking (2011), this paper will endeavor to demonstrate how the poet reconciles apparently incompatible elements not only to "say" the mountains that constitute his constant backdrop and unflagging source of inspiration, but also to somehow let them speak thoughts of their own, in Aldo Leopold fashion, though with the language of poetry. The purpose of this paper is to demonstrate through a few examples how, from one collection of poems to the next, Ron Rash's representation of his mountains evolved in terms of emphasis and perspective toward a voice that renders the secrets and mysteries of the mountains from as objective a poetic perspective as possible.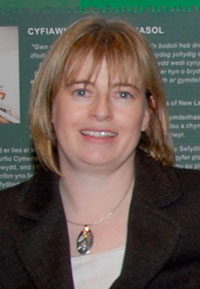 Siân Williams, librarian, South Wales Miners' Library, Swansea University
Williams is Head of Research Collections at Swansea University, and manages the South Wales Miners' Library and the Richard Burton Archives. She has led or contributed to numerous successful externally funded bids, including digitisation projects and community based exhibitions, collaborating with community organisations and museum, library and archive professionals. In 2013 she co-authored, with Hywel Francis, Do Miners Read Dickens? Origins and Progress of the South Wales Miners Library 1973-2013, which was published by Parthian. Williams is co-chair of the Wales Higher Education Libraries Forum Archives & Special Collections Group; a Trustee of the Paul Robeson Wales Trust; and Secretary of Llafur: The Welsh People's History Society
Symposium presentation: The Miners' Next Step: The South Wales Miners' Library and Communities After Coal (11:00 AM-12:15 PM, Parkway Ballroom 420)

Siân Williams will discuss her work at the South Wales Miners' Library, highlighting how this institution has supported both local communities and international exchange. The South Wales Miners' Library was established in 1973 to house material collected by the Social Science Research Council sponsored Coalfield History Project. The project's aim was to collect all manner of historical material, including book collections from miners' institute and welfare hall libraries, banners, posters and oral history testimonies, which were endangered as a result of the rapid contraction of the coal industry in south Wales in the 1960s and 1970s. The presentation will outline why and how the Coalfield History Project took place, introduce some of the treasures in the South Wales Miners' Library and give an insight into the work over the last 45 years to preserve and make the collections accessible to a local and international audience. It will highlight the continuing exchange between central Appalachia and south Wales, which was created in the 1970s when the South Wales Miners' Library hosted Appalachian scholars John Gaventa and Helen Lewis.
Keynote speakers*
Dawn Hollis, Leverhulme Postdoctoral Research Fellow, School of Classics, University of St. Andrews, Scotland
Keynote presentation: A Mountains Manifesto? Toward the Historical Mountain Humanities (5:00-5:45 PM, Rough Ridge 415)
Jon Mathieu, professor emeritus, history, University of Lucerne, Switzerland
Keynote presentation: Mountain Regions in Historical Interaction: Alps and Appalachia (8:30-9:15 AM, Parkway Ballroom 420)
Gilles Rudaz, lecturer & associate researcher, geography and environment, University of Geneva, Switzerland
Keynote presentation: Constructing Mountains: The Specificity of Mountain Areas and Societies in Debate (1:00-1:45 PM, Parkway Ballroom 420)
* See Keynote Speakers page for biographies and abstracts.