Previously, McKenzie worked for almost a decade in Appalachian State University's Belk Library and Information Commons as an archivist focused on materials in the W.L. Eury Appalachian Collection, a comprehensive, multidisciplinary collection of Appalachian folklore, music, history, literature and more.
He has worked with the Smithsonian Center for Folklife and Cultural Heritage as an archival and field researcher on American Ginseng traditions. Currently, he is a member of West Virginia Public Broadcasting's "Inside Appalachia" Folkways Reporting Corps, documenting stories about regional music traditions in the Blue Ridge and the vice president of the North Carolina Folklore Society.
McKenzie is involved in the community surrounding the university, working with groups such as Junior Appalachian Musicians (JAM), Blue Ridge National Heritage Area, Blue Ridge Hall of Fame, Boone Area Community Radio and the Ashe County Arts Council. In 2020, he received an In These Mountains Apprenticeship to study fiddle traditions of the Virginia-North Carolina border with master fiddler, field recordist and radio host Paul Brown.
He is the author of "Otto Wood, the Bandit: The Freighthopping Thief, Bootlegger, and Convicted Murderer behind the Appalachian Ballads" (2021), published by the University of North Carolina Press. The book traces the history of Otto Wood, a criminal with roots in Wilkes County, North Carolina, who became a folk hero through media, balladry and political discourse in the early twentieth century. McKenzie also co-edited Appalachian Journal's special issue on Appalachian Music, alongside Mark Freed and Dr. Sandra L. Ballard.
McKenzie earned an M.A. in Appalachian Studies (2012) and a B.S. in Applied and Public History (2010) from Appalachian State University. Additionally, he holds an M.L.I.S. from the University of North Carolina at Greensboro.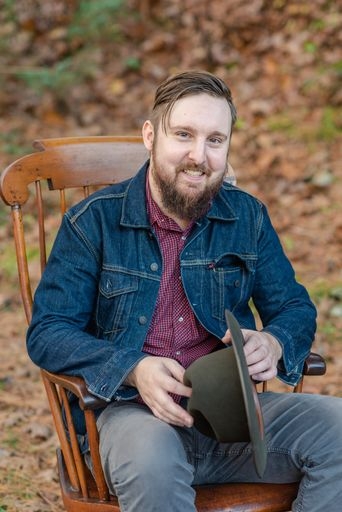 Title:

Director
Department:

Center for Appalachian Studies

Email address: Email me
Office address
LLA 110